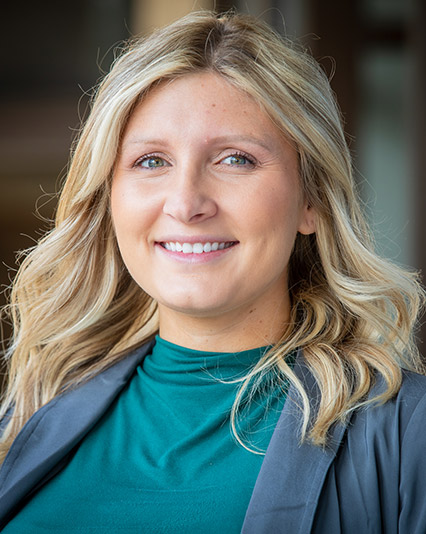 Lexie Siegmann
M.S., ALMFT Associate Licensed Marriage and Family Therapist
Lexie Siegmann joined the field of Marriage and Family Therapy in 2018. Her passion is to help teens, adults, couples, and families achieve a greater sense of stability and happiness in creating better relationships with themselves and others. She enjoys aiding clients in their individual exploration of themselves as well as gaining insight into how they behave and react in relationships. Lexie uses a variety of theories in her work, for example, she uses Bowen Family Systems Theory, Gottman's 7 principles for making marriage work, along with insight-oriented and experiential therapy.
Lexie received her Bachelor of Science in Psychology at Illinois State University in 2018. There she developed a passion to work with couples and families. She then proceeded to earn her Master's degree in Marriage and Family Therapy at Northern Illinois University in 2020. She completed level 2 training in the Gottman Method for Marriage Counseling. She is certified as a Prepare/Enrich facilitator, which is a questionnaire that allows pre-marital and married couples to determine their strengths and weaknesses. Lexie also received her Trauma Therapy certificate at NIU in 2020. She started her journey in emotional focused therapy (EFT) this year 2020.
Much like her highlighting the importance of self-care to her clients, Lexie practices self-care as well so she can balance her clients' needs. She works hard to stay steady and available for her clients. In her time off, Lexie enjoys spending time with her husband and family, watching movies and TV series, and snuggling her Golden Retriever Simba.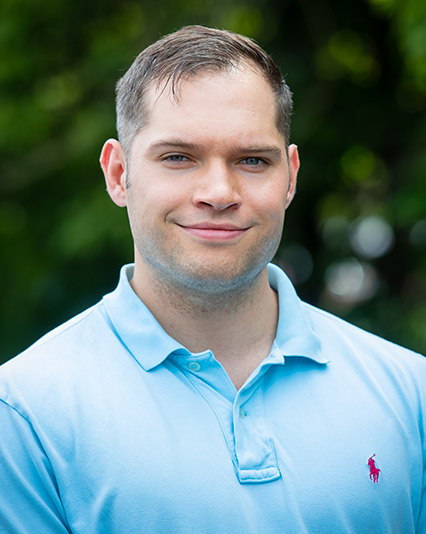 Alex Czop, M.A., LPC
M.A., LPC Licensed Professional Counselor
Alex is Licensed Professional Counselor who has extensive experience working with both adults and adolescents. Alex graduated from the University of Illinois at Chicago with his bachelor's in psychology and received his master's in clinical mental health counseling from
Wheaton College. He is originally from the surrounding area and currently resides in Naperville with his fiancé.
Prior to receiving his master's degree Alex has worked in a variety of settings including inpatient, outpatient, residential, and experiential therapy. Alex began his mental health career working with adolescents on the autism spectrum performing ABA therapy and eventually transitioned into working with the Department of Juvenile Justice in the role of assisting incarcerated youth moving back into their home communities. This theme of working with the underserved can be further seen in his experience in working with women diagnosed with eating disorders and working closely with high-risk patients in a hospital setting.
Since graduating from Wheaton College, Alex has worked in the substance abuse realm in the form of working at a methadone clinic supporting individuals diagnosed with opioid use disorders. In these settings Alex has supported families and couples alike in becoming aware of their addictions and has developed within his patients a stronger sense of healthier coping and development in interpersonal relationships. In private practice, Alex is enjoying working with couples, families and adolescents, helping them find their way to greater satisfaction in their relationships and day to day life.
Alex has recently taken trainings in Emotionally Focused Therapy, The Gottman Method, and Eye Movement Desensitization Reprocessing (EMDR). Alex is looking to develop skills to work closer with couples and those afflicted by trauma to support the community's needs where he practices.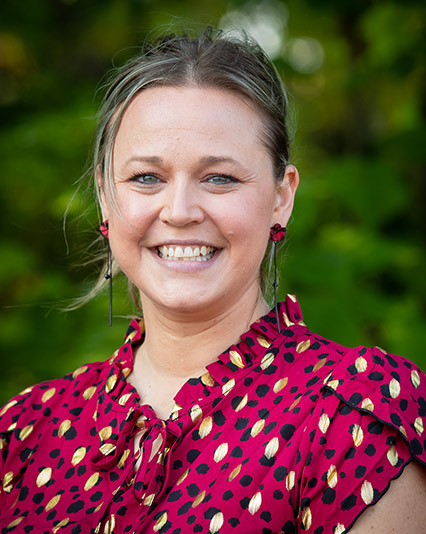 Katelyn Lukensmeyer MSW, LCSW, CCTP
Licensed Clinical Social Worker and Therapist
Katelyn is a Licensed Clinical Social Worker specializing in adults and adolescents with trauma, anxiety, depression, and other chronic mental illness. Katie graduated from DePaul University with her BA in psychology in 2008 and Loyola University of Chicago, School of Social work in 2012 with her MSW. Katelyn has experience working with military veterans and their families, civilians, adolescents and adults, developmental trauma in both adolescents and adults, depression, anxiety, couples counseling, grief and loss, single parenting, and working and stay at home parents. Katelyn uses DBT techniques, mindfulness, parts work, CBT, Solution Focused Brief therapy, Client-Centered and psycho-education to address symptoms of mental illness, trauma, life cycle adjustments and various other presenting issues.
Katelyn believes the foundation of therapy begins with the therapeutic alliance. Katelyn offers a non-judgmental and safe environment for clients to feel comfortable sharing personal experiences and emotions. Katelyn understands how busy life gets and will do her best to accommodate a variety of hours as well as virtual sessions to meet her client's needs.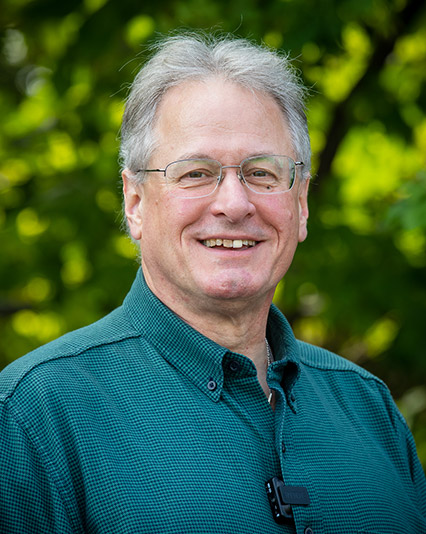 David Efken, M.A., LCPC
Licensed Clinical Professional Counselor
David is a Licensed Clinical Professional Counselor (LCPC) who comes to St. Charles Counseling with a rich background of providing professional counseling services in a diversity of settings – private practice, not-for-profit, hospital, as well as hospice. David offers therapy to individuals, teenagers, couples, and families. He has an additional specialty providing grief and bereavement counseling through the work he has done in hospital and hospice settings, which give him additional insights into that particular set of issues.
David works with clients experiencing a wide variety of challenging life circumstances – anxiety, depression, academic, employment, financial, relationships, normal developmental phase of life transitions, and temporary crises caused by a multitude of situations. When providing Couples and Marital Therapy David incorporates both Gottman's approach, as well as, Emotionally Focused Therapy (EFT.) David has completed an externship in Emotion Focused Therapy (EFT) and training for the Gottman Method Couples Therapy – John Gottman's Seven Principles for Making Marriage Work.
David graduated in 2010 from Trinity Evangelical Divinity School, in Deerfield, IL with a Master of Arts degree in Counseling Psychology.
David and his wife of 25 years spend their time hiking, attending art fairs, and collecting pottery and colored glass. David especially enjoys teaching himself to play the Native American flute, crock drum, dulcimer, and mandolin!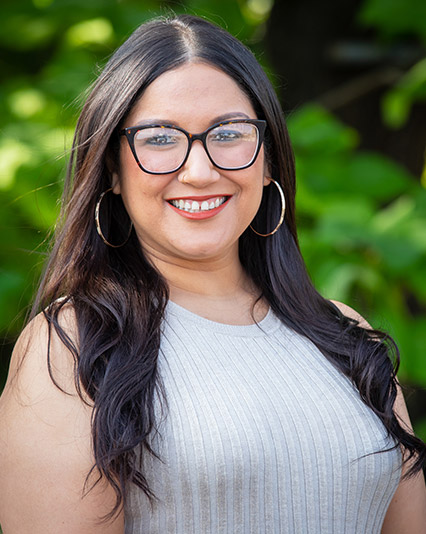 Crystal Villegas, M.A., LCPC
Licensed Clinical Professional Counselor
Crystal Villegas is a bilingual Spanish-speaking Licensed Clinical Professional Counselor (LCPC). She has over eight years of experience in social work and counseling combined.
She has worked with clients of all ages, and has treated anxiety, depression, anger issues, life transitions, domestic violence, sexual abuse, childhood trauma, post-traumatic stress disorder, disruptive behavior disorders in children and teenagers, relationship/marital issues, and grief / bereavement. Crystal provides individual, couples, and family counseling.
Crystal is a good fit for those going to life transitions and adjusting to major life stressors. She also has experience working with couples going through relationship/marital issues, separation and/or divorce, and survivors of relationship abuse.
Crystal has experience working in private practice, outpatient settings, community mental health, juvenile detention centers, and school settings. She began her journey as a social worker in 2013 in the state of Arizona after receiving her Bachelor's Degree in Psychology. As a social worker, she primarily worked in foster care, adoptions, and victim services. Crystal has extensive experience working with the Latinx communities both in Illinois and Arizona. She is also certified in
Crisis Intervention and Victimology Certifications, which allowed her the opportunity to work alongside law enforcement in the victim services department in Tucson, Arizona. Crystal transitioned into the counseling field after she graduated in 2017 from Grand Canyon University with a Master of Science in Professional Counseling.
Crystal is committed to creating a safe and supportive environment for her clients to explore their experiences and emotions. Her compassionate and empathetic approach allows clients to feel heard, validated, and understood, which is essential for healing. During her free time, Crystal enjoys spending time with friends and family, Latin dancing, traveling, and trying all of the delicious restaurants that Chicago has to offer!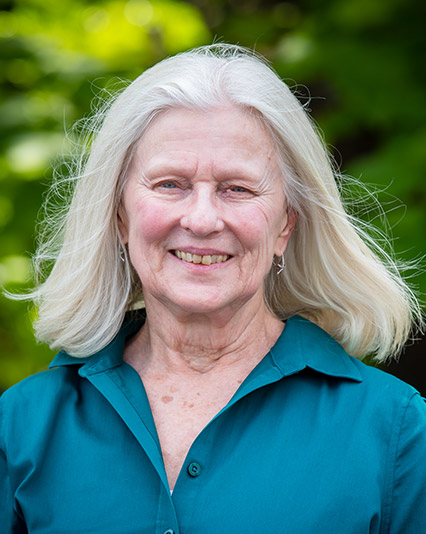 Nanette Shepardson
Licensed Professional Counselor
Nanette is a Licensed Professional Counselor with a Master of Arts degree in Clinical Mental Health Counseling from Adler University and a Certificate in Alcohol and Drug Counseling. Soon to complete her certification in Somatic Experiencing, a body-centered approach to treating trauma-response difficulties, she specializes in helping children, families, adolescents, and adults realize their innate capacity for healing.
Before venturing into the mental health field, Nanette owned and operated an energetic business in partnership with her late husband. She brings a wealth of experience in managing challenging relationships, initiating and negotiating difficult conversations, and finding pleasure in helping and supporting others to achieve their highest potential. Most important, these experiences taught her the necessity of actively listening when spoken to; an essential quality needed for a therapist to form a productive relationship with a client.
Over the last two and half years, Nanette has incorporated active listening with her clients utilizing Person-Centered, Somatic Experience, Solution Focused, Cognitive Behavioral, Dialectical Behavior, Experiential Play, and Adventure therapies. She looks forward to learning and incorporating other modalities, including The Gottman Method, as she expands her client base to include couples.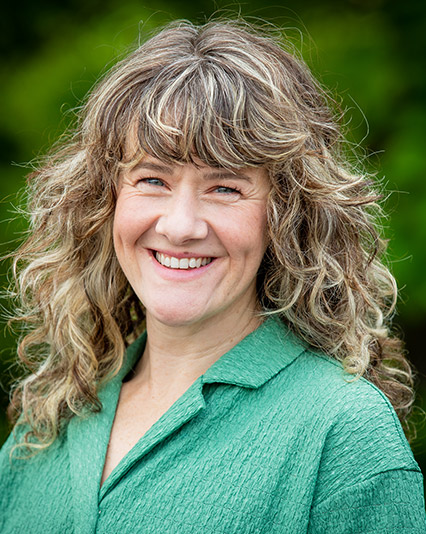 Abby Clark
Marriage and Family Therapist Intern
Abby's therapy approach celebrates the uniqueness of each of her clients, recognizing that great therapeutic work is highly dependent on the client-therapist relationship.
Systemic, Experiential, and Emotionally Focused Therapy are some of what informs Abby's therapeutic approach. Finding the right therapist can be an intimidating task. She knows this and seeks to welcome clients in with warmth and genuine curiosity.
Abby enters this field with over 15 years of experience in ministry, serving a wide range of individuals, including children, adolescents, college students, and women. Abby graduated from Taylor University with a B.A. with a major in Communication Studies and a minor in Theatre Arts. Her background in improvisational work helps her creatively engage clients, forming a strong collaborative dynamic. Abby is Prepare and Enrich Certified and attaining her Master of Arts in Marriage and Family Therapy at Wheaton College. She is married and has four children and a dog. Outside of this work, she enjoys teaching fitness and Zumba classes, serving in her church, creating art, and connecting with friends.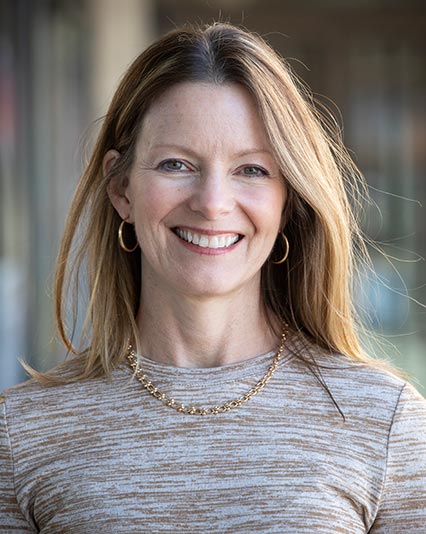 Nancy Kuhn
M.A., LMFT Licensed Marriage and Family Therapist
Nancy Kuhn has practiced Individual, Marriage and Family Therapy for almost 25 years. Nancy helps people develop more satisfying and engaged relationships. She guides people to confront and overcome long-standing patterns of conflict and emotional isolation. Growing up in a family with alcoholism, bipolar disorder and divorce along with the loss of a sister at a young age, Nancy has found a way to use her life experience along with her extensive training to support and lead her clients in and through their struggles.
Nancy trained at Louisville Presbyterian Theological Seminary where she received her Master of Arts in Marriage and Family Therapy, 1994. She also completed a two year Post-Masters Certification in Marriage and Family Therapy at The Family Institute at Northwestern University, Evanston, Illinois, 1996. Nancy has worked in all levels of mental health care – inpatient, outpatient, residential and drug/alcohol treatment AND with all ages of people. Nancy completed an Externship and Core Skills training in Emotionally Focused Therapy (EFT), the Level 2 training in Gottman Couples Therapy Method along with "Bringing Baby Home" facilitator training.
In addition to her work, Nancy enjoys gardening/nature, reading, watching sports and traveling. She practices yoga regularly as a way to manage life stress and stay mentally and physically strong. Nancy and her husband have enjoyed over 20 years of marriage together and have three beautiful children and are dedicated to keeping their family life healthy, balanced and fun.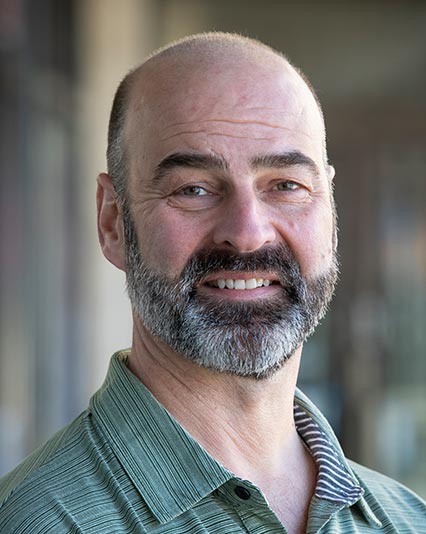 Ken Kuhn
LMFT Licensed Marriage and Family Therapist
Ken Kuhn is a Licensed Marriage and Family Therapist and began practicing Marriage and Family Therapy in 1996. He has extensive experience providing individual, marriage and family therapy to his couple and individual clients. Ken regularly provides therapy to couples at St. Charles Counseling. He just as commonly provides individual therapy to people dealing with a wide range of issues including major life stressors, depression and anxiety. He has completed Level 1 & Level II of the Gottman Couple's therapy approach. He has also completed an Externship and Core Skills training in Emotionally Focused Therapy for Couples. Ken has recently completed Part 1 & 2 trainings in Eye Movement Desensitization Reprocessing (EMDR.) He also provides counseling for adolescent boys and is the father of three teenagers himself.
Ken has been licensed as a Marriage & Family Therapist since 1998, maintaining all continuing education requirements for the duration. Since competing his graduate work at NIU in 1996, Ken has practiced therapy on a full time basis for a combined total of 17 years. After completing graduate school he took a position as an outpatient therapist at a Community Mental Health Center, after which he went in private practice in with a group in Door County, Wisconsin.
While attending an AAMFT conference in Chicago, he met his lovely wife Nancy, who accepted his invitation to have lunch with him at a cafe on Michigan Ave. Shortly after, he relocated to the Chicago land area to pursue their relationship. They have been married for 20 years.
Ken first practiced therapy in St. Charles, Il. in 2000 and continues in private practice, providing individual and marital therapy at St. Charles Counseling. In addition to his career in counseling as a Marriage and Family Therapist, Ken has developed four other businesses. He is now solely focused on his current position as a therapist and co-owner of the St. Charles Counseling practice which effectively combine his professional interests and talents, both in business and therapy.
Impacting people's lives thru counseling and working alongside his clients as they strive to overcome life's challenges has always remained a calling for Ken throughout the years. At present, he continues to serve his clients at St. Charles Counseling.